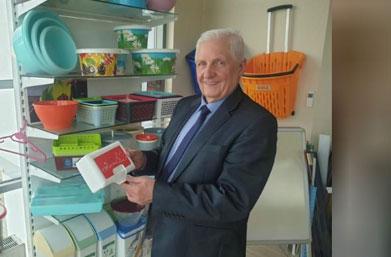 Wywiad dla Reuters
Prezes firmy Kon-Plast Pan Kamiński udzielił wywiadu dla Reutera.
In central Poland, robots replace people as minimum wage rises
STARE MIASTO, Poland (Reuters) - Henryk Kaminski has responded to a hike in Poland's minimum wage by automating some roles at his family's plastics factory, illustrating the risks of a policy that aims to raise living standards but could push up prices and stifle jobs growth.
The ruling Law and Justice (PiS) party plans to increase the minimum monthly wage to 4,000 zlotys by the end of 2023, almost double its 2019 level, starting with a rise of over 15% to 2,600 zlotys this month.
But as workers become more expensive, some Polish firms are investing in technology to help them remain competitive.
At Kon-Plast, the factory at Stare Miasto near Konin in central Poland where the Kaminski family produces plastic containers, a newly purchased printing machine will replace two staff members on each of four teams that work shifts.
"That is a saving of eight people through implementing this type of automation," Henryk Kaminski said.